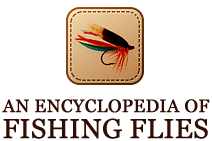 Collins Fishing Flies is the most complete guide
to the huge range of flies now being used by fly-fishers around the world, whether fishing for the traditional quarry of trout and salmon, or for bonefish and permit on tropical flats, or for striped and sea bass from Atlantic beaches, or for toothy predators in Amazonian tributaries, of for pike in northern lakes.
Enables the fly-fisher and fly-tyer to select new flies for their local waters, or to select flies when heading off, to far-off rivers, lakes and seas.
Contains over 1300 photographed flies, together with tying and fishing notes and an extensive bibliography of fishing flies.